Carpet Burns
Before
After
Commercial Carpet Repairs
Before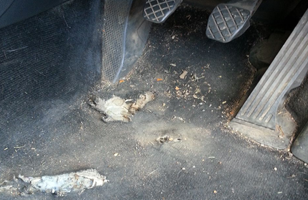 After
Pet Damage
Before
After
Re-Introduction of Tamworth Carnival
This month saw the re-introduction of the Tamworth Carnival on the 2nd of June! We were extremely proud to support this cause and bring a sense of community back to this great event! This was the biggest event in Tamworth this year. The event went on from 10am until 5pm.
The council's arts and events team had been extremely busy and had put together a huge array of events for this year which includes fun for all of the family. The carnival is something that we here at Carpet Surgeon are extremely happy has returned after 10 long years we supported the cause by advertising in their official programme.
If you're not familiar with the Tamworth Carnival it's a little bit like the Lichfield Bower in the sense that there are floats, a parade, a fun fair as well as a real sense of community!
Why has the Tamworth Carnival been off for 10 years?
The carnival is back after 10 years thanks to the Together 4 Tamworth association and featured many of the local businesses riding round on motor bikes, on the back of lorries, walkers in fancy dress, local authorities and much more! You can see the entire video here! https://www.youtube.com/watch?v=JqKyzIYqChM with plenty more that came from the Tamworth Herald.
This was such a fantastic family day out and hopefully will continue to bring the community together again next year! Fantastic fun had by all.